Today is usually my Vlog day but it isn't happening this week, there is always next week...
So instead I decided to join a link-up. Only I didn't know which one so I decided to put them together.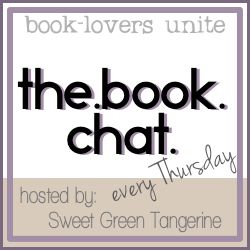 That's right I am conjoining the two by doing 7 books I love that have an outdoor setting/theme.
1. Hatchet by Gary Paulsen 2. Touching Spirit Bear by Ben Mikaelsen 3. Island of the Blue Dolphins by Scott O'Dell
4. The Hunger Games by Susan Collins 5. Little House on the Prairie by Laura Ingalls Wilder 6. Little Blog on the Prairie by Cathleen Davitt Bell 7. Redeeming Love by Francine Rivers
The first 3 are really outside/outdoor setting. The first two are about boys that were stuck in the Wilderness and had to survive. Island of the Blue Dolphins is about a girl that survived on an island by herself.
The next four are books that have an outdoor vibe to them. I haven't read to many other books that have that outdoor theme/vibe/setting to them so these made the list.
I would consider reading more books with outdoor themes. I really liked the first three on my list above. I even have "Into the Wild" on my to-read list. I know some people call me crazy for listing that book but I can't help. I find books about going out into the wilderness, surviving and discovering who you are fascinating I am sure there is some deeper reason why at work but I don't think about it much.
I am unsure what Jessica is talking about on her blog about "share your thoughts on the sudden popularity of WILD setting"... I didn't know that they were popular. But I can see why. I could go a serious tangent now but I'm just going to let it slide. I am just happy that books with a "wild" setting are getting more attention now.
P.S. Don't for get to enter GIVEAWAYS! I am currently hosting two:
Miss Angie of MySoCalledChaos makeup+ && My Sponsor Giveaway!
So go enter for free prizes!